The perfect phone grip has finally arrived!
Proudly made in the USA. Built in magnets for easy mounting to any metal or magnetic surface.
FAB🧲POPS has receive both a utility patent and design patent from the USPTO. Our products are proudly made in the USA🇺. Our collapsible bellow is 3 MM taller than other phone grips allowing for all finger types.
---
• Extended Bellow for a better fit and grip.
• Four Built in N52 magnets for easing mounting to any metal or magnetic surface.
• High definition printing for clear quality art work.
• Two piece base for stability.
• Made in the USA!
• High quality poly carbonate for product strength.
Height Closed postition: 1⁄4 in
Height Opened position: 1 in
Weight: 3 ounces
Dimensions: 1.52 inches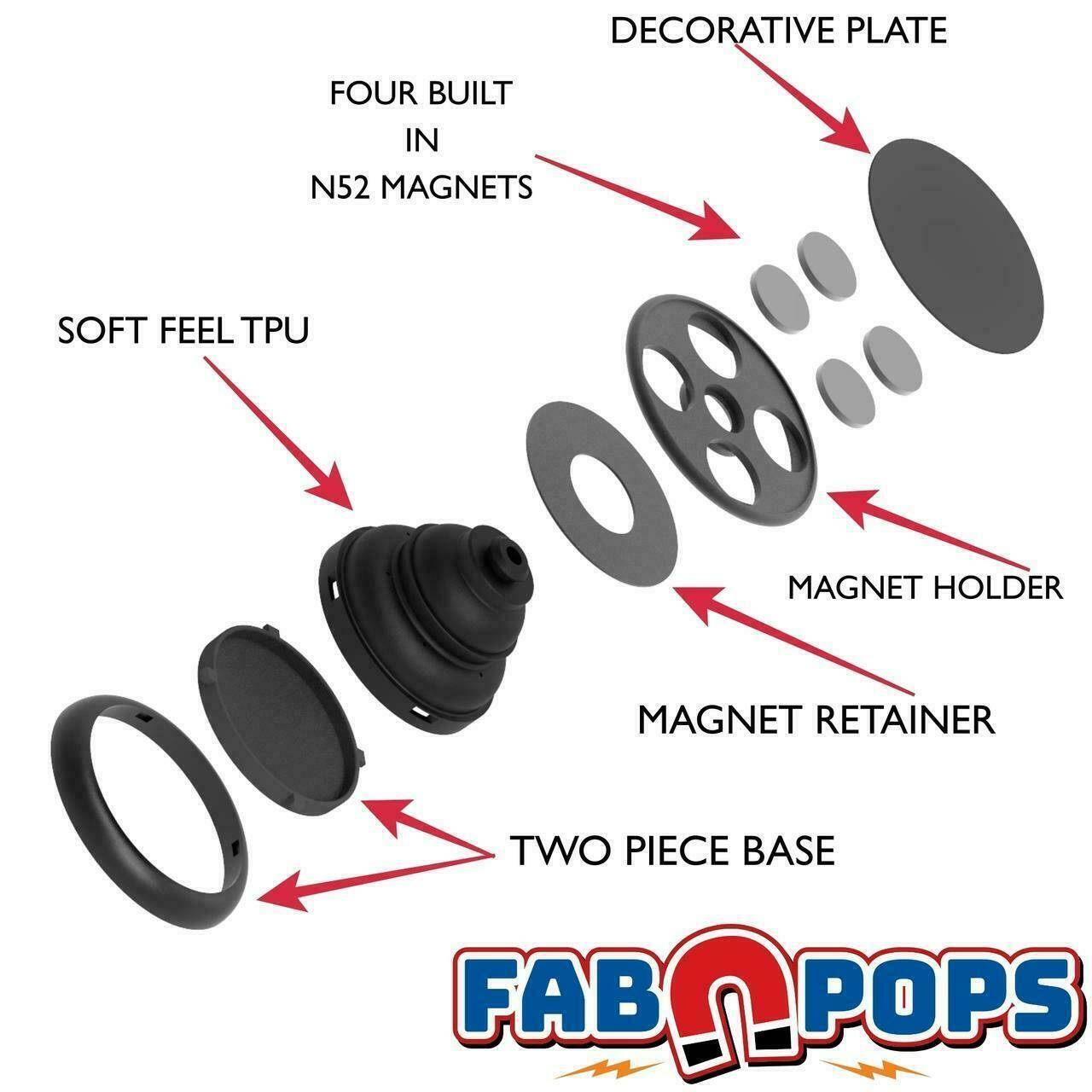 Here at FAB🇺POPS we take customer satifaction seriously. We offer a 1 year no questions asked return/replacement policy. If your phone grip doesn't meet your expectation just return your FAB POPS for a full refund. We are located in Buford Georgia where all final assembly and testing is completed.
Our product has been granted a design and utility patent from USPTO. If you have any questions please feel free to contact us at 404-313-0071